Welcome to Camp Meeting 2023! This year our theme for our youth is "It's Time to Go: World Changers".
Out theme for young adults this year "Posture For Purpose".
Over these 10 amazing days we plan to worship, fellowship and grow together. This will be an experience you do not want to miss!
Schedule of Events
A PDF version of the schedule is also available below!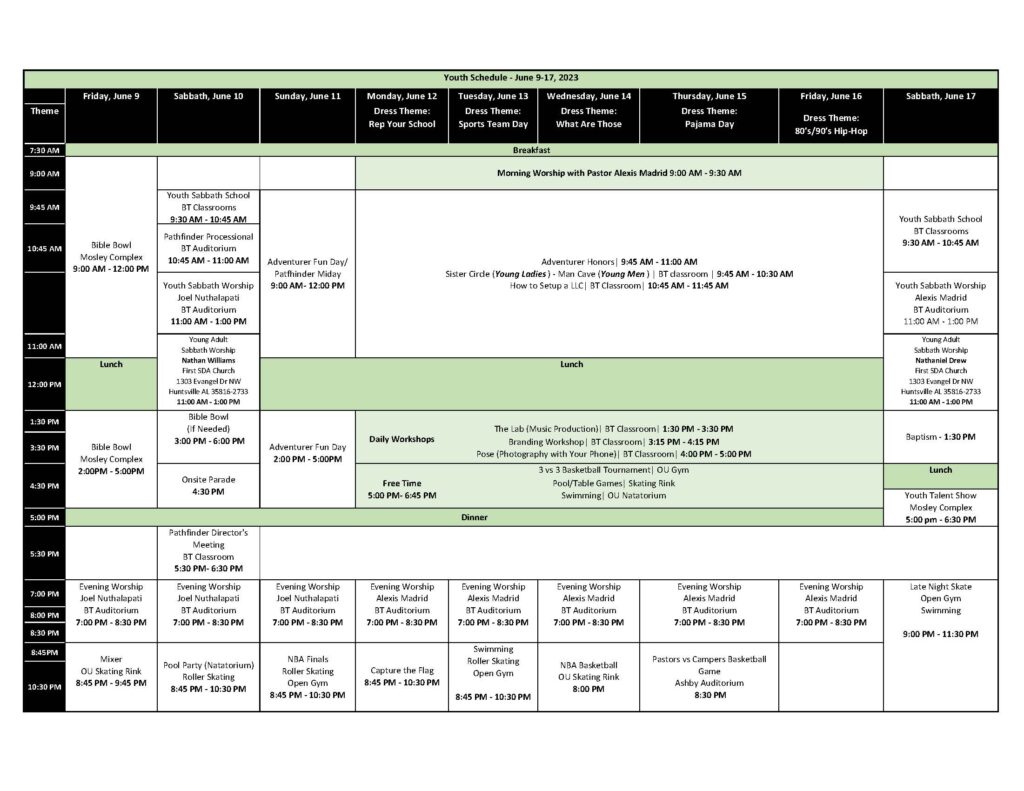 Workshops/Seminars
This year we will hosting several different workshops/seminars. The purpose for these workshops is to train and equip our youth and young adults to take their talents along with the love of God and share them with the world! See the link below to register.
How to Setup an LLC
Man Cave
Sister Circle
Branding Workshop
The Lab (Music Production)
Photography with Your Phone
Adventurer Fun Day
On June 11, 2023 we will be having our annual Adventurer Fun Day. The theme that has been selected for this year is "Ready for Jesus". The Adventure Fun Day will have stars, chips and awards being earned in addition to some other amazing activities. Registration for this event will be required.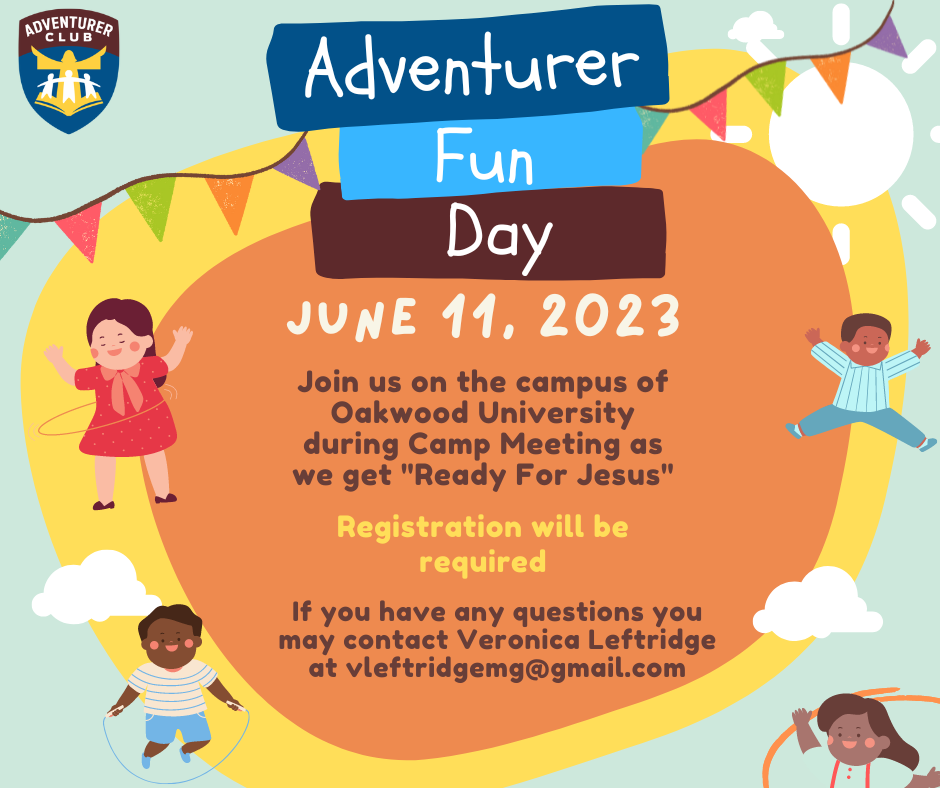 Announcements